What is Hypnosis?
This therapeutic technique results in a state of focused attention and heightened suggestibility. In this deeply focused state, you become especially responsive to an idea or image. The hypnotherapist then relays the information and you create the images in your mind, directly suggesting to your unconscious mind (part of your mind that is directly responsible for your emotions and behavior) the changes you wish to make. Hypnosis may be used to change habits, behaviors, and beliefs. It is actually a very relaxing and enjoyable experience.
Request an Appointment
What is Hypnotherapy?
"Mary Ellen has a profound gift for creating a safe, loving and open space, and with her skills guides her clients towards healing." – NPM

Using the techniques of dialogue, relaxation, directed imaging, and verbal guidance, a skilled hypnotherapist can help you discover your keys and unlock the healing and life-enhancing parts of who you are. Hypnotherapy can help you change unwanted habits and patterns. It can help you create stronger internal support for health, wholeness, a healthy lifestyle, and lasting wellness. Through hypnotherapy, new pathways can be found to your own subconscious resources…letting you move toward and reach your greatest health and full potential.
Hypnotherapy sessions often involve client sharing and dialogue with the practitioner. Charges for session times reflect the hypnosis work, the client sharing time, and the dialogue. You may schedule as much time as you feel you will need to share or review your pertinent information. Standard sessions are one hour (which includes your update, hypnosis, and check in before leaving).
What is the difference in Hypnosis and Hypnotherapy?
Rather than merely controlling symptoms, which Hypnosis is designed to do; Hypnotherapy asks the question "why?". Why are you having these symptoms? What other issues are related? Has your history created a pattern or belief that is causing this problem?  It is a more comprehensive session with Hypnosis as the method of treatment.
Hypnotherapy Practitioner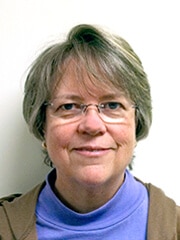 Mary Ellen Moore, CCHt, VCSW, BCT
Mary Ellen is co-founder of Synergy Holistic Health Center. She is a graduate (B.A.) of the University of Florida. After graduation Mary Ellen built a successful career in management, business design and development, consulting, corporate training, and sales. In 1991 she began shifting her attention to holistic medicine and healing arts. She has a passion for sharing the transmissions of the Breath of Life along with guiding clients and students through processes designed for mental, emotional, and spiritual breakthroughs. >> Learn More