Whole Food Nutrition
What is Nutrition Response Testing?
Nutrition Response Testing is an interesting and fun way to learn what supplements your body needs and what your nutritional priorities are for health and healing. It is a way of communicating with the body using a specific type of muscle testing called kinesiology.  Nutrition Response Testing also tries to identify if there is something interfering with the body's communication system or interfering with its ability to heal.
Request an Appointment
How does Nutrition Response Testing work?
The body is constantly regenerating, renewing, remaking, and rebuilding its cells and tissues at all times. Often times, what is keeping the body sick or not functioning optimally is the body is NOT getting the genuine replacement parts it needs in order to rebuild itself.  Nutritional deficiencies or imbalances lead to a breakdown in resistance, or immunity, and a loss of the ability to cope with allergens, immune challenges, scars, and environmental stressors (chemical, microscopic, or otherwise).
What happens in a Nutrition Response Testing session?
Nutrition Response Testing consists of two parts: (1) The analysis and (2) The personalized health improvement program (using designed clinical nutrition).
The analysis is performed simply by using your body's own muscle group in combination with acupressure points to determine where the underlying weakness is in the body and then, using the same technique we design a natural health improvement program to help you handle what we find in the analysis.  The analysis is done through testing the body's neurological reflexes and acupressure points.  The neurological reflexes are derived from the part of the nervous system whose job is to regulate the functions of each and every organ. The acupuncture points are selected from the ancient Chinese system of acupuncture, which is thousands of years old.
Each Nutrition Response Testing reflex represents a specific organ, tissue, or function, and indicates the effect that energy, or the lack of energy, is having on the body.
By testing these reflexes, we have a system of monitoring your body at each visit that helps us identify what your needs and how well we are meeting those needs.
In Nutrition Response Testing, the practitioner contacts these points with her own hand. With the other hand, she will test the muscles of your extended arm. If the reflex being contacted is active, the nervous system will respond by reducing energy to the extended arm and the arm will weaken and drop. This drop signifies underlying stress or dysfunction, which may be affecting your health.
Our next step is to test specific high quality nutritional supplements against those weak areas to find which ones bring the reflexes back to strength.  This is how the personalized health improvement program is created.  We use Standard Process supplements to address what your body needs in order of priority.
Overview
Through an analysis of your body's reflexes, we help you to determine the exact nutrients you need to supplement your diet in order to bring about balanced and improved health.
We make these highly concentrated therapeutic formulations available to you in tablets, capsules, or in powdered form to "supplement" your current diet.  That's why they are called "food supplements".
Depending on your individual situation, we may also require that you make some specific changes in your diet & eating habits and in your routines in order to bring about the best possible results.
More about Standard Process Supplements
Why do we use Standard Process Supplements?
Since 1929, Standard Process has been dedicated to the field of nutritional supplements and the whole food philosophy introduced by Dr. Royal Lee. Dr. Lee's goal was to provide nutrients as they are found in nature—in a whole food state where he believed their natural potency and efficacy would be realized.
Following this philosophy, they start with whole foods—foods you might find in the grocery store, like peas, radishes, and beets. Then, like any good cook, they prepare these ingredients in a way that safeguards their nutritional value. The resulting whole food ingredient is then added to a complex formula that may include plant and animal extracts, desiccates, or other targeted ingredients to create the best dietary supplement for each health indication.
Their team of scientists, composed of highly trained and degreed microbiologists and chemists, work meticulously to guarantee that customers receive the highest-quality products. Their quality control unit ensures their label claims are met and testing is performed after critical stages of production to confirm their products are free of bacterial contamination. Additionally, shelf-life studies are conducted on each product to make certain that label claims are met throughout the life of the product.
As the world's first company to make whole food supplements, Standard Process brings authority and leadership to the subject.  The goal of all whole food supplementation is to provide nutrients for the body that are as close as possible to how they are found in nature. After all, it is in this whole food state that nutrition is typically harnessed and presented to the body.
Sourcing
More than 60% of all raw plant ingredients that go into their products come from the Standard Process certified-organic farm. For the foods they don't grow, they actively source the best-quality nutritional ingredients from around the world. Their health-supporting whole food animal tissues are derived from bovine, ovine, and porcine sources and are obtained exclusively from USDA-certified facilities in the United States. Tissues may also be purchased from Argentina and New Zealand with appropriate health certificates.
Whole Food Nutrition Practitioner
Mimi Tagher, LAc, LMT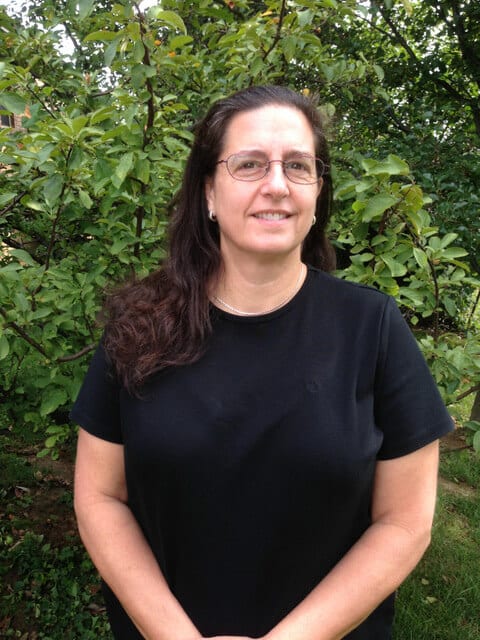 Mimi Tagher is Nationally Board Certified in Acupuncture, Chinese Herbology, and Oriental Medicine. She received her Masters Degree from The International Institute of Chinese Medicine. Mimi is also a Biodynamic Craniosacral teacher and practitioner, and a licensed massage therapist. Her specialty is combining acupuncture with craniosacral therapy to help balance the body physically, emotionally, and spiritually. >> Learn More