Neuro Linguistic Programming
NLP is an organic system of multidimensional processes that interact with three primary aspects of human behavior and experience; neurology (how and what we think – our beliefs), linguistics (how we communicate our beliefs and experiences internally and externally), and programming (how we behave as a result of our beliefs and communication). NLP processes are an established set of tools and skills for change, modeling, self-discovery, exploration, identity, purpose, and mission.
Request an Appointment
NLP shifts and changes typically radiate beyond individual changes in our own internal systems out into our family, community, professional and global relationships, and throughout all of our external systems. NLP is based on ecology, is there any reason this change you are seeking won't be beneficial to you and those around you? If so, those potentially conflicting beliefs are addressed before moving forward with your desired changes. NLP is about competence, wisdom, excellence, and vision as defined by our beliefs and expressed as our behaviors.
It is generally not reality that limits us or empowers us, but rather our map of reality (our beliefs).
Systems and parts of systems seek optimal states of balance or homeostasis. Our map (beliefs) can keep that from happening.
NLP processes change our inner maps (beliefs). Then we can go about being and doing without our former limiting beliefs.
NLP will help you replace anything unhealthy with internal support promoting wellness, self-confidence, and healthy choices… a new way of being.
Neuro Linguistic Programming Practitioner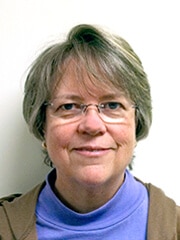 Mary Ellen Moore, CCHt, VCSW, BCT, NLP Master Practitioner 
Mary Ellen is co-founder of Synergy Holistic Health Center. She is a graduate (B.A.) of the University of Florida. After graduation Mary Ellen built a successful career in management, business design and development, consulting, corporate training, and sales. In 1991 she began shifting her attention to holistic medicine and healing arts. She has a passion for sharing the transmissions of the Breath of Life along with guiding clients and students through processes designed for mental, emotional, and spiritual breakthroughs. >> Learn More